Redefine Data Capture
Are you ready to redefine the way your business captures data and improve your decision-making processes? Join our exclusive event and witness Trinity Pro, the future-proof mapping solution in action.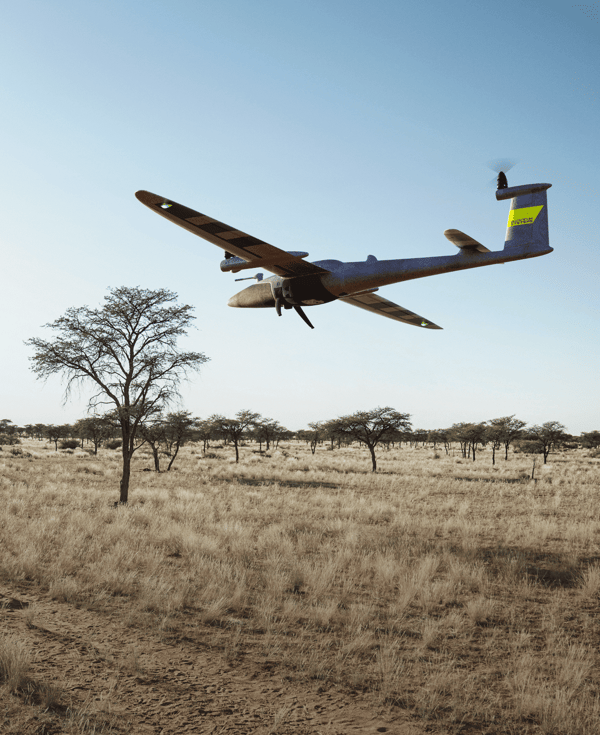 Designed to evolve
Benefits of Drone Technology
The accuracy and versatility of drone data amplify decision-making across sectors, making your operations more efficient, cost-effective, and informed, yielding substantial returns at every stage.

Enhanced Data Capture
Collect aerial data with unmatched precision and detail.Whether it's for inspections or mapping drones makes your operations efficient and cost-effective.

Faster Business Decisions
The rich data gathered by our drone enables you to make faster decisions. With real-time insights, you can respond and seize opportunities without delay.

Seamsless Integration
Trinity Pro seamlessly integrates into your workflows and its user-friendly interface allows you to focus on data analysis rather than complex drone operations.
Elevate your operations with the game-changing benefits of drone technology that delivers substantial returns on investment.
From agriculture to mining and engineering, drones revolutionize how you plan, capture, and process aerial data, translating into increased productivity and cost savings.
What You'll Learn
Whether you're in mining, surveying, agriculture, infrastructure, environmental monitoring, or construction, drones will elevate your operations and decision-making processes.
Join our demo to learn:
– Learn the role of drones in transforming aerial data capture and analysis.
– Witness a fixed-wing drone in action as it takes to the skies for an impressive live demonstration.
– See how the drone's agility, stability, and precision combine to deliver unparalleled performance, making it the ultimate choice for aerial data acquisition.
– Understand how drones enhance your business operations in a personalized 1-to-1 sessions with our specialists.
Roadshow Dates
Pick a date and location to fly with us.

Reserve Your Spot Today!
Embark on this exclusive journey of innovation at the Quantum Systems Roadshow 23.

Elevate your operations, make faster decisions, and explore the limitless possibilities of aerical data capture.

Select your preferred date in a city near you and secure your spot!